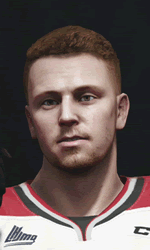 The main goal(pun intended) of this site is to help others improve at the EA Sports NHL series. You can probably stop reading here, but google doesn't like pages this short so I'll drag this on a bit longer.
You can call me Pogge and I've been playing the EA Sports NHL series for as long as I can remember, lets go with the early to mid 90's. Started really heavily getting into it when I found the online capability in 2007.
Web design and playing NHL are probably my two best skills(I know how sad that sounds), so I figured I might as well combine them. Hopefully many of you will benefit from the content I post here. If you don't, then perhaps read it again and give it one more try. Practice makes perfect!
Strategies and tips will focus heavily on NHL's online gameplay. If this boring intro has already got you interested somehow then you should follow ChelTips on Twitter and Instagram, so you don't miss any content – I promise it will be better than this about page. Like Wayne Gretzky says: You miss 100% of the content you don't read… erm something like that… I dunno.